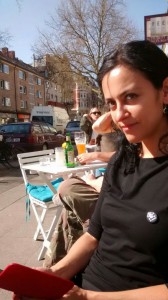 Do you want to contact me?
Please write to claudia@culture-ant.com
I give assessment to museums, galleries and other cultural projects. If you need my professional advice, I'd be glad to help you.
What can I do for you?
· Market research and analysis
· Develop information management systems, for example visitors statistics
· Develop the optimal processes in management areas such as controlling, financial forecasts, KPI, among others
· Global Strategy assessment
· Marketing Strategy assessment
· Engagement Strategy assessment
· And a lot more! Just let me know what you need.