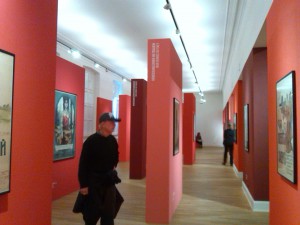 This exhibition was a way of participating on the century of the WW1's anniversary. As it is very difficult to make a complete exhibition about such a war (goal achieved at the Deutsches Historisches Museum as posted here: http://culture-ant.com/1914-1918-wwi), the staff of the Museum für Kunst und Gewerbe in Hamburg decided to focus on just one aspect of the war, and to make an exhibition as complete as possible about this one aspect.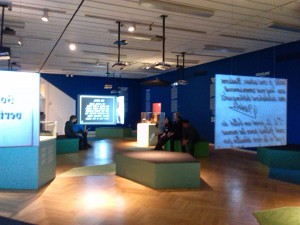 War and Propaganda shows through different elements and formats how the governments used the "media" elements available at the time to have influence over the behaviour, attitudes towards the war and even the thoughts of the internal and external population. The aim of the exhibition is exposed very clearly at the entrance, where you could find long texts in English and German. What I expected after reading was exactly what I got from the exhibition, nothing more and nothing less.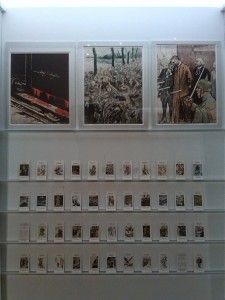 There were lots of exhibits: posters, films, sculptures, photographs, illustrated magazines and some gathered objects, such as children's toys, lent by some Hamburg citizens' after an announcement on the local press to participate sharing the family's objects… an excellent way of involving the public. There were also historical audio recordings and graphic work by artists of that time.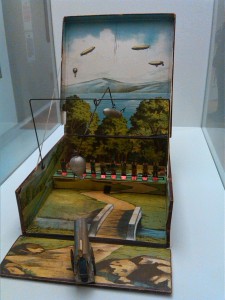 The objects came not only from Germany, but from abroad as well. It was very interesting to compare how the different countries used different messages to control the minds regarding the same goal: recruiting men, get funds, hating the enemy, etc. The national elements to highlight also varied: Uncle Sam in American's posters, normal people on the French ones, and mythological deities on Germany and Italy, as examples.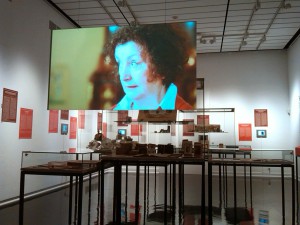 As usual in this museum, the halls, lighting, leaflets, texts, exhibit's information and other museographical elements were perfect. Nevertheless, one element was especially interesting. All along the exhibition you could find A5 coloured papers either with propaganda messages or with specific information about some artists or important, relevant figures that had relation to the exhibits around. It let me learn something more back at home. It gave the last information to make a very complete exhibition in order to know how propaganda, on the first modern war, was an important tool.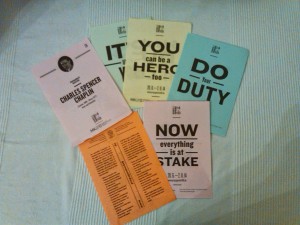 [embedyt]http://www.youtube.com/watch?v=072CQam2paA[/embedyt]
Museum für Kunst und Gewerbe Hamburg, Steintorplatz, 20099 Hamburg http://www.mkg-hamburg.de/en/exhibitions/archive/2014/war-and-propaganda-1418.html