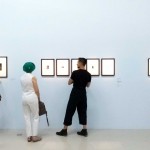 Sometimes you visit an exhibition and, after a couple of days, the bubble sensation remains. You remember just one detail seen, and you are automatically transported to the mental-place it evoked you when you were actually in front of it. I visited the Walker Evans exhibition some weeks ago and the imprint remains. During the couple of hours I stayed there, it really felt as if I had travelled to new places, to the deep, humble and simple North America of decades ago. What a trip, what an exhibition!!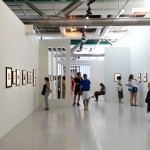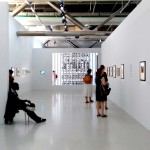 Evans was one of the most important 20th century American photographers. He not only took faultless photographs, but was also incited by a wide range of stimulus. Landscapes are an obvious theme, but some others are quite uncommon, resulting on pictures that are invitation to discover the world again, to see with new eyes, to find somewhat interesting out of what is normally overlooked. Banality as an inspiration, the core of his work was to identify and study the American vernacular culture: advertising placards, signs, roadside buildings, shopfronts, cinema posters, Victorian architecture, decay and obsolescence, even garbage, small town's "Main Streets", front doors, wood churches and ordinary, nameless people.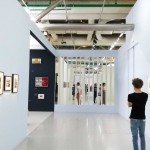 The curators, Julie Jones and Clément Chéroux, have done an exceptional job here. The retrospective is not only a comprehensive and well-organised display of photographs, grouped by themes, but also provides a lot of information about Evans as a man, the sensitive and unstoppable man that used photography to study a world he took as infinitely stimulating. Lots of texts, documents and even some of his possessions and pieces collected let the visitor understand how was Evans creative process. And that is what a retrospective is about, not just showing the work but also where that work came from, the intellectual and creative background that made them possible, the complex mind of the man who made them.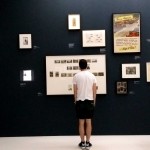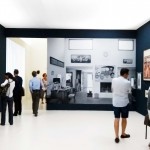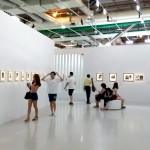 Something extraordinary happened here. Throughout the visit I constantly heard visitors making noises: of admiration, surprise, sadness, which was added to my enthusiasm, confirming how much this exhibition was provoking not only in me. At the end of the visit, there is a panel with some quotes of Evans. One of them says: "A good art exhibition is a lesson in seeing to those who need or want one, and a session of visual pleasure and excitement to those who don't need anything – I mean the rich in sprit. Grunts, sighs, shouts, laughter and imprecations ought to be heard in a museum room"… exactly what I saw happening on his retrospective.
Centre Pompidou, Galerie 2, Place Georges Pompidou, 75004 Paris, France https://www.centrepompidou.fr/cpv/ressource.action?param.id=FR_R-5d1a2ec4af6643c9b683a71a5bc8ca6&param.idSource=FR_E-088a576b-9926-4baf-9d9e-b1147edd510c