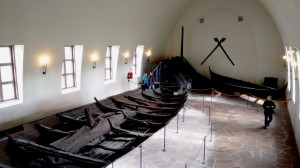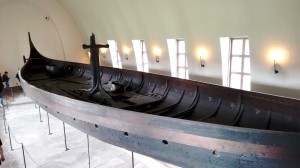 This magnificent small museum shows three original Viking ships, in different state of conservation, plus some furniture, jewels and other Viking objects. They also organise temporary exhibitions which consist, mainly, of photographs and information displayed on the walls of the halls where the ships are exposed.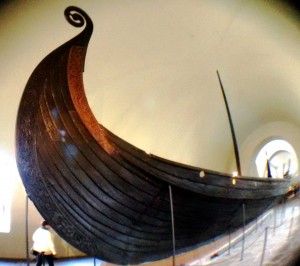 The cross-shaped building was built around the enormous ships, giving each one a wing and leaving the remaining one to the other smaller pieces. The visitor can enjoy the sights from different viewpoints, thus being able to perceive every detail of the ships. What I like the most is that the visitor may appreciate the beautiful and carefully-made carves on the wood, as well as the exquisite and refined art made by Vikings on the other objects. This museum, although small for the moment, is strong enough to show how refined Vikings actually were, despite the general and very wrong idea of being just rough and brutal people.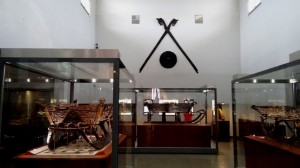 An international architectural design competition for the new Viking Age Museum was opened a few months ago, with the purpose of building a larger space around the current building. I am looking forward to visiting this new Viking Age Museum, as the Viking Ship Museum is too small for the deep interest it awakens while visiting.
A remarkable detail: the free admissions for refugees' policy.
The Viking Ship Museum, Huk aveny 35, 0287 Oslo, Norway https://www.khm.uio.no/english/visit-us/viking-ship-museum/index.html