Palau Robert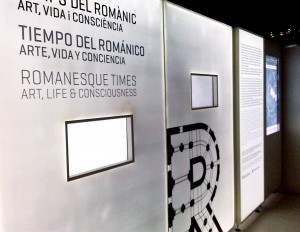 Palau Robert is holds one of the main touristic offices in Barcelona. As it is a big palace, with a lot of halls and a big garden, they also use to have two or three temporary small exhibitions of a wide range of themes. I have seen dozens of exhibitions there, and I have also seen in this space the tendency of the last years in Barcelona of using cultural spaces for political purposes.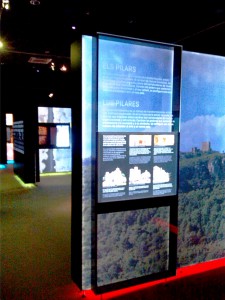 It is perfect to show whatever you want in your space, as long as it belongs to you. And that is the risk with public spaces: they can be used by the politicians in charge to influence the people's opinion. I have no problem with Catalonia and the independency yearning of some Catalans, I am actually in favour. But I do not agree with the political use of public spaces, which are financed by everybody (no matter whether they want to finance it or not) and, as a collateral effect, the contribution to a poorer cultural offer in a city that was once famous due to its cultural scene.
The tendency of showing only Catalan artists, Catalan themes, Catalan nature, Catalan traditions, Catalan creations, Catalan sports, now even Catalan collectors, is really boring and myopic. It has being going on the last years, always growing stronger, killing what used to be a varied and opened city that always had something to offer, whatever your interests were, whoever you were. And now they even complain of receiving "bad-quality-tourism". Obviously they have stopped being attractive to an important part of the tourists, the ones motivated by cultural activities. It is evident.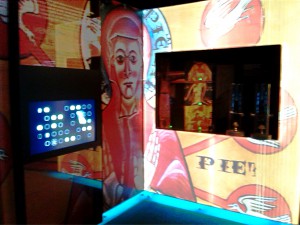 I don't know what to say about the exhibition. I love Romanic architecture and art, and I started loving it in Catalonia.  Nevertheless, finding on the first paragraph of the first text a statement about Catalan language (which I do speak) as part of Europe's languages instead of information about Romanic made me a bit sceptic about the scope of the exhibition.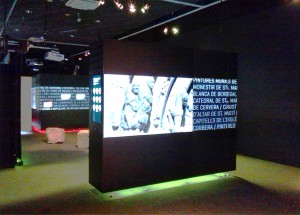 The museographic tools were great. This was a very expensive display. They had a tunnel where you could walk through as if you were walking inside a Romanic construction's corridor, all made with screens. There were lots of interactive monitors to search for detailed information on exactly what you wanted in relation with buildings, art, periods, even social habits and usages. Of course the tendentious pro-Catalan information was perfectly presented in such screens and museographic elements, especially on the section "Identity development of Catalonia".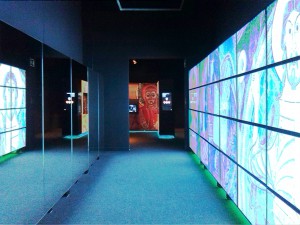 At the end of the visit the message was clear: Catalonia and Europe belong together, which is the new and only political message since the EU made a statement saying that in case of independence from Spain, Catalonia would not be automatically member of the EU. I have to admit that the propaganda and marketing plans are really well thought!! And about Romanic art… I got nothing new after the visit.
Palau Robert, Passeig de Gràcia, 107 08008 Barcelona  http://palaurobert.gencat.cat/en/exposicions/historic/historicSala3/2014/2014s3_2_temps_romanic/index.html