Museum für Kunst und Gewerbe Hamburg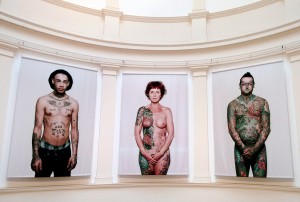 I was very interested in this exhibition. This theme gives a lot of visual possibilities and was curious about the approach a museum like this would take when planning such an exhibition. I usually like the innovative ideas of the MKG's curators, and enjoy almost all their exhibitions. This was, unfortunately, not the case.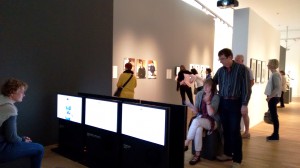 The exhibition starts using a geographical layout, explaining the zones where people traditionally have been tattooed. They explain also some of the reasons: identify criminals or prisoners, give information about crimes and sentences, show membership to bands and gangs, and only a brief explanation at the end of this section of a couple of cultures that have used them for other religious or aesthetical purposes. There is no mention to the fact that also lots of tattoos don't have meaning or purpose at all.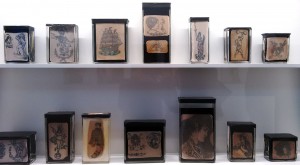 You may find videos, photographs, preserved tattooed skin pieces, inks, equipment, tools and machines of different epochs and places (without explanations of their usage).  You may read curious comments, i.e. about European kings that were tattooed. You may watch a video of a Jew while he was being re-tattooed his concentration camp number as a part of an artistic performance. You may listen to maras members' interviews. You may see some old pictures. And you may see a small mention to the history of tattoos in Hamburg.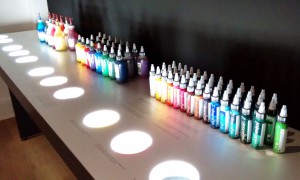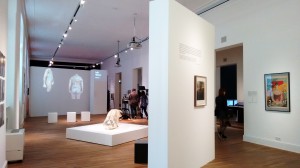 I understand exhibitions don't usually pretend to be content-exhaustive, and I like to see their own statement showed, but in this case the limited scope, lack of information about the exhibits, traditions, techniques, evolution, meanings or aesthetic aspects, besides the emphasize of the negative connotation of some tattoos or tattooed people, give an extremely partial result. The exhibition is poor and I was disillusioned.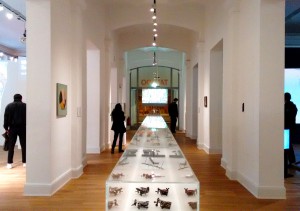 Museum für Kunst und Gewerbe Hamburg, Steintorplatz, 20099 Hamburg http://www.mkg-hamburg.de/en/exhibitions/archive/2015/tattoo.html