CaixaForum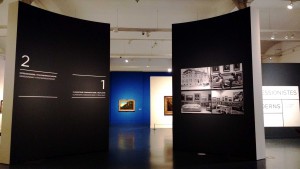 The Phillips Collection – which is 95 years old and worldwide renowned – has over 4.000 pieces that extend from the French Impressionism and American Modernism to Contemporary Art. 60 of the most emblematic artworks are now being exposed at CaixaForum in Barcelona.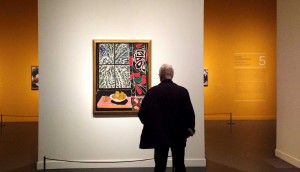 The exhibition Impressionists and Moderns. Masterworks from The Phillips Collection is divided into 6 chronological sections, beginning with the Classic Romanticism and Realism of the 19th Century, and concluding with the Abstract Expressionism of the second half of the 20th Century. As all the paintings are exceptionally significant, it works as a perfect summary of the Morden Art masters, always under the collector's point of view and personal taste.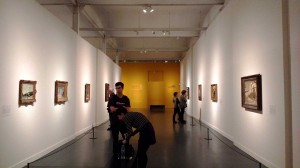 In my opinion, the exposition succeeds in showing, both to art lovers and to public which is not used to art exhibitions, the evolution of styles, experimentation, inspirations, reflections and motivations that important artists had throughout the years. With one artwork from each artist (there are a few exceptions of two or more oeuvres), CaixaForum also offers a proper explanation of each one of the 60 pieces exhibited, proposing an interesting and stimulating fast tour through Modern Art.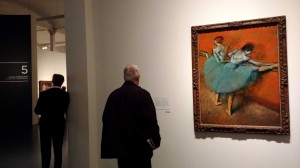 I fully recommend a visit. I am sure everybody would enjoy and end up finding out something new in this small but remarkable exhibition.
CaixaForum Barcelona, Av. Francesc Ferrer i Guàrdia, 6-8, 08038 Barcelona, Spain
http://agenda.obrasocial.lacaixa.es/es/-/impresionistas-y-modernos-expo
http://www.phillipscollection.org/