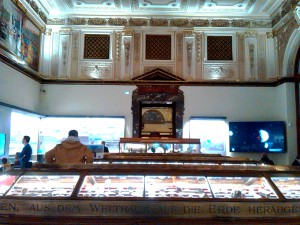 This museum is huge. Amazing huge and old. The building was constructed by order of the emperor Franz Joseph I of Austria to hold some of the imperial collections and was opened back on 1889.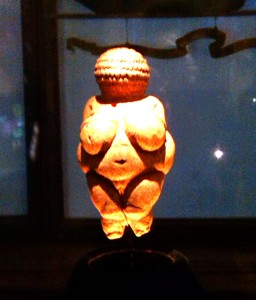 I cannot write about all the exhibitions that this museum holds nor describe which contents this museum has. I will only write about my general impression of some of the reasons that made me really enjoy my visit. Because I enjoyed it a lot!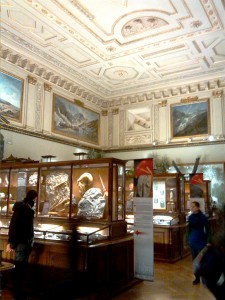 An old-school museography remains in some of the halls, and that is ok. They were perfectly conceived from the beginning, and I think there is no need to update some of the windows or panels that still work and that explain some of the museum's history as well.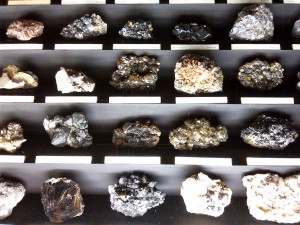 You start visiting the most extensive mineral collection ever. Personally, I could have stayed days staring at each of the precious examples of minerals. Only this section makes the visit worth it, it is amazing! And the layout and glass cases are so old, that you feel like travelling through time back to the warehouse of a scientist of the XIX century. It even smells old, and it is fine, it gives it a special atmosphere. There is one objection though: all the information in this section is only written in German.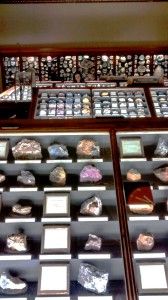 The part of this section that showsmeteorites and moon stones is obviously new, and displays all the modern museographical elements: interactive videos, infographics, etc. This mix between old and new is a constant throughout the museum. Everything that still works remains as it was conceived a long time ago. And what can be improved by adding modern techniques and elements, is improved. I appreciate a museum that is not ashamed of being old and of having old elements. The Naturhistorisches Museum Wien that can even be proud of being much better than some modern museums, which are full of special effects that make you feel dizzy rather than stimulated. I do not mean this museum has an old-fashioned concept. For example, this museum succeeds on promoting the visitors participation and in creating a dialog between visitor and staff by developing a complete program of special activities of all kind and for all publics.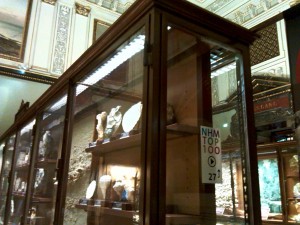 An excellent idea to help visitors that don't have too much time is the NHM Top 100: you may follow a fast tour through the top 100 pieces of the museum with the help of an audioguide. The pieces are well identified, so even if you are not making the NHM Top 100 audioguide tour, you may realise which pieces are specially interesting or valuable.
Naturhistorisches Museum Wien, Burgring 7, 1010 Vienna  http://www.nhm-wien.ac.at/en