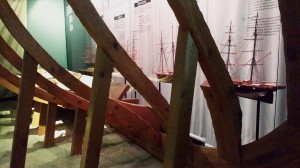 This is a strange, humble museum. I was disappointed with the first part, but loved the second half, which is fascinating. It almost seems as if it was not planned as a unity; there is a lack of coherence that gives the impression that different people were in charge of different halls, and also in different moments. It is a mix of some well organised and good intended halls, and some other galleries where you can appreciate how bored the person in charge probably was, and that obviously didn't feel like doing something appealing.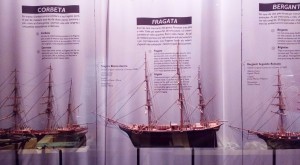 If you visit this museum, you can skip the ground floor, showing furniture with no explanation, and a film that you wouldn't understand if you are not previously in knowledge of the "indianos" and their role in Cuba and on the Catalan coast's history. You can also skip the first part of the first floor, named "The experiences of a journey from Lloret to Cadiz" and go directly to the hall showing old ship models, explaining the differences on their construction, forms and usages.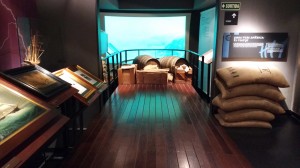 From this point, you really start enjoying the visit and learning interesting and curious facts about ships, construction and navigation techniques, sea trade, routes, funding, investing and membership on sea trade projects, risks, ship's crew and their roles, products traded – including slaves! – and even pirates. Stunning!
Museu del Mar, Passeig de Camprodon i Arrieta, 1-2. 17310 Lloret de Mar, Spain
http://www.museuscostabrava.cat/index.php?pagina=2&museu=6&idioma=3