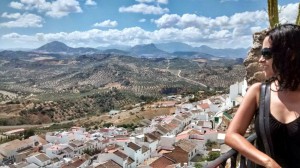 This small museum is situated at the historical house "La Cilla" in the old city of Olvera, one of the so-called "white towns" in Andalusia, Spain. Olvera's major economic activity has been the olive oil production for the last decades. Nevertheless, the last years they have been doing an important effort to attract the touristic attention that it deserves. Not only the surroundings are wonderful, the small town itself is precious and invites you to travel through time and, somehow, it gets to induce you to enjoy everything with a pleasant, slow rhythm.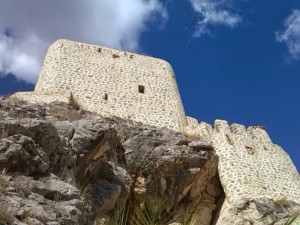 The major investment towards the touristic development is not economical: 50 services and touristic products' suppliers have been generating new ideas, have been working together, and have created a humble project that is admirable: Olvera Temática (Thematic Olvera). I dropped by chance, and after visiting their stand, I stayed a whole day, absolutely delighted by the town and the simple details they are developing with so much energy, with much more dedication and love than money.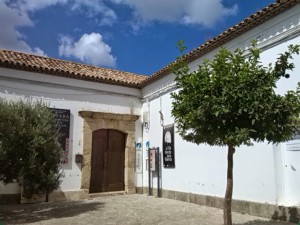 At the top of the hill, next to the old church and castle, you can find the Museum. It is called "The frontier and the castles", as a way of reflecting part of the town's history. For centuries this zone was actually the frontier between the Castilian crown and Al-Andalus, the Nasrid's Muslim territory in Spain. The castle of this town, as well as the other castles nearby, was initially constructed by Muslims, although afterwards the Castilian owners made changes and now it has elements from different time periods.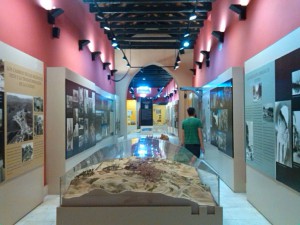 The Museum is small but manages to present a lot of information in a few square meters. The visit starts with the recent history of the town, and continues with the history of the castle. Using the castle as a link, it continues explaining the history of the zone in the middle ages, from the historical outstanding events of the Reconquest to the daily routine of Muslims, Christians and Jews.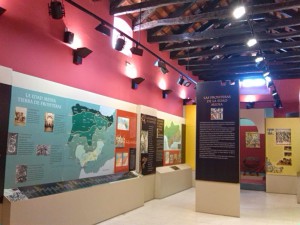 The museography includes a thoroughly-thought tour, which uses panels, pictures, maps, drawings, diagrams, reconstructions and scale models. There is also a children's section with didactic elements and information.  As there are only a few visitors (I hope that changes!!), the receptionist was kind enough to walk with us through the halls explaining everything and answering all of our questions.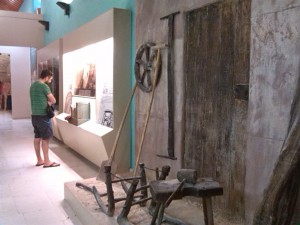 The second part of the visit is a free-tour to the castle. You may enter almost every space, but unfortunately the lack of information here is a regrettable contrast to the first part. If someone accepts the suggestion at the entrance of starting with the castle, they may not deeply understand nor enjoy the visit. We were lucky enough to be recommended to start the tour in the opposite order by the girl of Olvera Temática, and it was a great tip!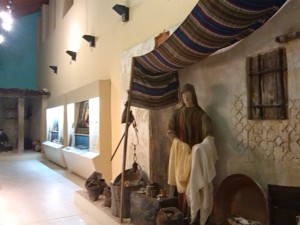 There are no audio guides available. All information is only presented in Spanish.
Museo La Frontera y los Castillos, Plaza de la Iglesia, Centro Cultural la Cilla, Olvera, Spain. http://turismolvera.com/#http://turismolvera.com/qué%20visitar/centro-cultural-de-la-cilla-museo-la-frontera-y-los-castillos/