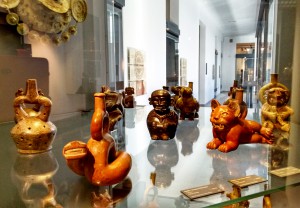 There are just a couple of pre-Columbian art museums in the world. Ethnological or anthropological museums about the native American people are the most common places to find pieces and information, but spaces intended to appreciate objects made by these people from an aesthetic or artistic point of view, are rare to find.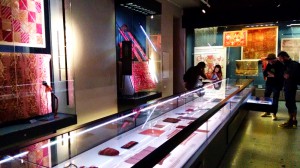 The Chilean Museum of pre-Columbian Art achieves the goal of presenting the beautiful creations of craftsmen of in all their magnitude, organised on a geographical basis from what now is Mexico to the Patagonia, allowing the visitor give the indigenous peoples of the Americas the high value their art certainly deserves. The visitor may appreciate pure beauty on the splendorous pieces exposed, all of them complemented with complete informative panels and piece labels including dates, materials, usages and an introduction to the people that made them.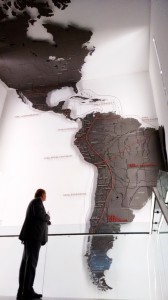 I am sure that a significant part of the visitors gets really surprised to realize to what extent people considered not developed or that are even unknown in the rest of the world were capable of developing such an exquisite, fine art.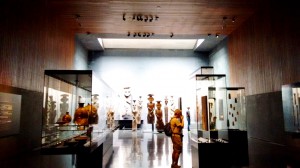 Opened on 1981 in a traditional Chilean colonial-style house, this wonderful museum was recently extended and holds now a large, modern underground space which holds a new permanent exhibition, called Chile before Chile, which is focused on the people that used to live there, while also including present works of their descendants.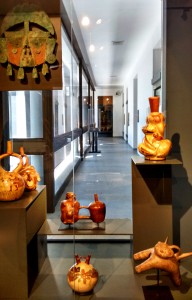 The museography is perfectly planned, highlighting what should be observed and you may see the pieces from all sides. The catalogues edited by the museum are an art piece itself! The facilities are also remarkable: wheelchair accessible, complete library, nice shop and café. All the information is also available in English and they have an outstanding website that also works as a complete source of information for researchers.
Museo Chileno de Arte Precolombino, Bandera 361, Santiago, Chile http://www.precolombino.cl/en