National History Museum of Chile.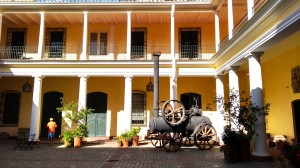 Despite the location, some amazing pieces, the good intentions to make it enjoyable and the kindness of the staff, I left disappointed. After my visit, I ended with a mess in my head about the countries' history and with no real certainty of what really happened there. No clues about which of the events or people exposed were important and which were there just to enrich the context of the corresponding period.
Let's start with the positive.
The building is gorgeous. It was built when the country was still a Spanish colony and opened as the Supreme Court on 1808. It remains well preserved, including some old furniture, ceilings and floor. It lets the visitor imagine the old times in Chile, where there was no superfluous luxury as in the nearby, richer countries. It is magnificent in a modest way, a good reflection of how the country was and a Characteristic that, somehow, contributed to form the citizens' personality.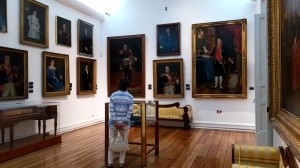 The museum has a significant amount of pieces, mainly paintings, and for me was like a visual review of my History books when I was a child. All the original paintings of the national heroes hang on the walls, what was quite odd for someone who grew up reading about them. Most of the rooms are truly very interesting, with a good mix of pieces including not only paintings, but also models, furniture, personal objects, clothes, ornaments, pottery, arms, food…
I am sure most of the visitors enjoy the museum. What I am not sure is whether they learn or understand something about Chilean history. It seems to take for granted that the visitors are already familiarized with the theme and they only give a concrete or visual support to what the visitor already knows. The museum can be certainly confusing for tourists.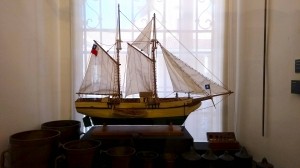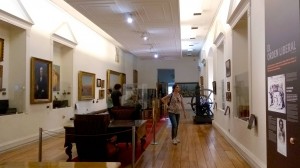 Nowadays there are plenty of wonderful examples of history museums, which succeed in informing about an area's past. There is also a huge number of new tools available in museography. I hope next time I visit it, maybe in 20 years, it has improved instead of staying the same, because it is just how it was 20 years ago.
Museo Histórico Nacional de Chile, Plaza de Armas 951, Santiago, Chile
http://www.museohistoriconacional.cl/sitio/