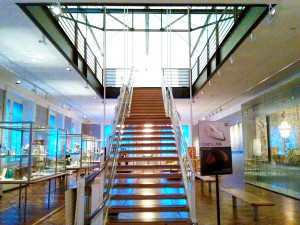 Visiting this museum was a real pleasure, I loved it!!! The collection, the museographical concept of each section, the building, everything exceeded my expectations. As Applied Arts and industrial design are my personal interests, this museum is a paradise for me… and here I saw one of the most beautiful pieces I've ever seen, The seven Princesses by Margaret McDonald Mackintosh.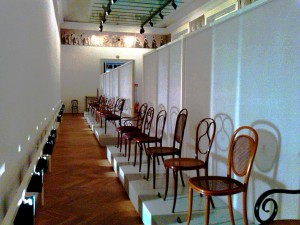 Between 2012 and 2013 the MAK redesigned its permanent collection, and planned an innovative museographical concept which included working with artists in order to have a unique museography in every different hall. The result is just wonderful: you may enjoy the pieces of every section in a way that invites you not only to observe in calm, but to question the forms, the use and the aesthetic of every piece out of their normal context. The artists involved on the project gave a fresh and worth-in-itself atmosphere that makes every hall a new visual experience.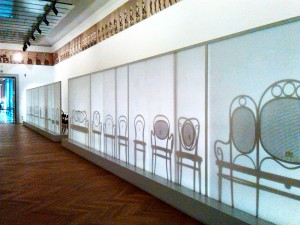 Just as an example:  what the artist Barbara Bloom created for the Historicism Art Nouveau room is fantastic, she manages to make you feel in heaven in a room full of Thonet and other's chairs!
The MAK also offers a very complete Exhibition and activities program, as well as research and a creative participative space, the MAK Design Lab. You can just keep visiting this museum and always find something new and amazing. The website is also very complete and gives you access to images and information of the collection, projects and exhibitions.
 I wish I'd live in Vienna just to be able to visit this museum dozens of times. Even their entrance tickets are so beautiful!!!
MAK – Austrian Museum of Applied Arts / Contemporary Art, Stubenring 5, 1010 Vienna, Austria