In this museum I have seen a couple of wonderful paintings by Egon Schiele and Gustav Klimt. Despite these paintings, my overall impression of this museum is poor and I wouldn't recommend it. It is another example of big empty buildings, perfectly constructed to be a museum but without core. Another museum gathering the naive tourists' money. And they make it good; I fell into the trap (and feel quite embarrassed).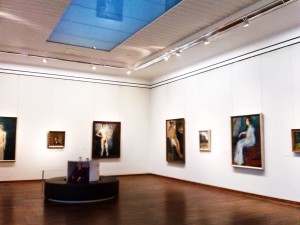 They advertise themselves as "… the world's largest Schiele collection… ( )… an extensive selection of works by Gustav Klimt…". They are located at the museums' quartier, and the building is impressive. Everything indicates it is the right place to see some local art pieces. Nevertheless, you don't. For example, you may find some of Klimt's personal belongings, with just a couple of paintings and some reproductions (yes, photographs of paintings!).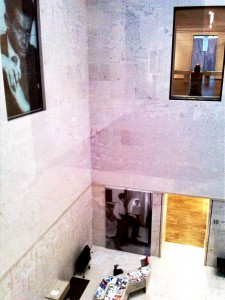 It is a collector's museum founded on 2001, based on a collection that includes numerous Austrian artists. It has 7 levels, 5 of them dedicated to exhibitions (the others have a Café, a shop and a space for children's workshops). The reasoning behind the display is unclear, as the tour through the different levels has no logical sense, except for the two underground floors, which hold the temporary exhibitions. You may find paintings and artists' personal objects in the ground and 4th floor, and some pieces belonging to the between wars' period on the 3rd floor. You may also find some Art Nouveau furniture and ornaments in between. The number of each room does not match the arrows that suggest the tour direction, so I ended making the tour in the opposite way, as I followed the room number instead of the arrows. There is also no chronological order. At least, to mention something positive, you may find in every room texts in English and German.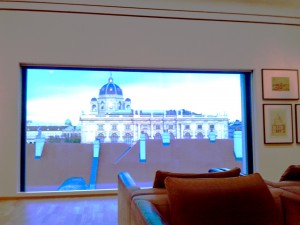 There are lacks of information such as this: on the ground floor they mention a Ms. Mahler as one of Schiele's friends. Upstairs, on the 4th floor, they play a piece of Mahler (the musician), without explanation of why Mahler and no other one. Are this people somehow related? This is one of the questions with no answer that I earned after my visit.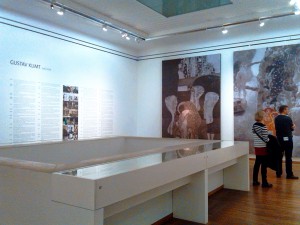 On the 3rd floor you find an exhibition that pretends to situate you on the 20s and 30s Vienna, through letters, paintings, old magazines and photographs of some actors, actresses, writers and dancers. In short: you can get no idea of the society of that epoch.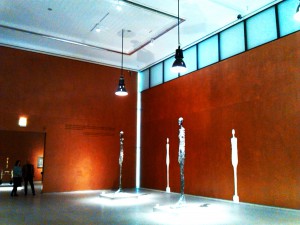 After paying 12 € + 1 € for the cloakroom, I felt very disappointed. As I left, I had the feeling of having wasted my time and money visiting this museum instead of one of the other dozens of museums in Vienna.  There were only two positive things: one is the Giacometti temporary exhibition, and the other, the views from the museums' windows. Oops, that is sad to say!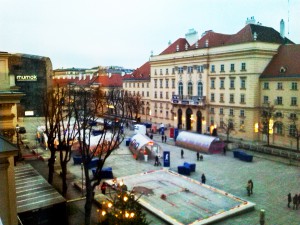 MuseumsQuartier, Museumsplatz 1, 1070 Vienna, Austria  http://www.leopoldmuseum.org/en