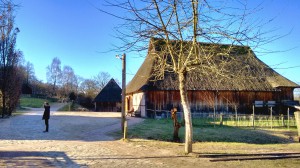 I love this kind of museums showing how people used to live on the countryside centuries ago. I have visited one in Münster  and still remember how interesting it was, so I had high expectation about the Freilichtmuseum am Kiekeberg.
This museum is divided in two: one part is like a travel back in time to a farm or group of farms. The other part tries to show how a modern farm works, and it is great to have the chance to compare the old and new equipment, the traditions, the solutions to whatever a farmer, the crops or the animals needed.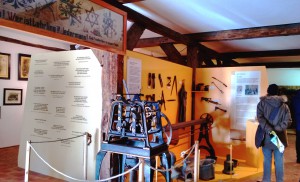 The place is beautiful, by a hill and surrounded by forests, it is like an idyllic gap where you can stay all day (there is a restaurant and a café). Children and adults can learn about how people a couple of centuries ago lived in farms, took care of their animals, harvester their crops, fished, and to provide themselves with all what they needed: from hats, shoes, chairs, houses, to entertainment, even warmth in Germany's cold winters! You can read explanations everywhere, and there are also some videos available. Unfortunately, the only two languages are German and Platt, the local dialect.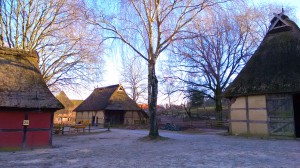 The museum is perfectly adapted to children. In fact, I am sure they can enjoy it better than adults, as they have special sections and an old-style playground with old games. Visiting the Freilichtmuseum can be a great family plan… and it is free for everybody under 18!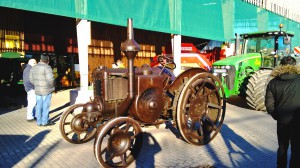 The museum team manage to offer a lot of different activities. You may find every something interesting and special. The activities depend on the year's season, or on what's happening with the animals, and so on.
I'd like to remark that in the "modern" part there is no Eco-propaganda as is usual in Germany. The information and messages are neutral and objective, which I liked a lot. Especially when children are exposed to receive messages, it is important not to brainwash them but give them all the information available, so they can think for themselves and take their own decisions.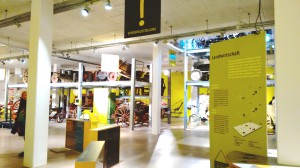 Something else I really liked: the tickets are postcards with black and white pictures related to farms.
Freilichtmuseum am Kiekeberg, Am Kiekeberg 1, 21224 Rosengarten-Ehestorf http://www.kiekeberg-museum.de/