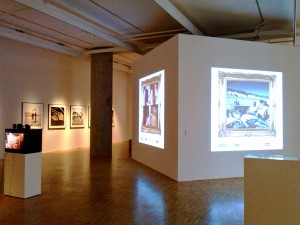 I visited the Museum für Kunst und Gewerbe for another exhibition, and ended up in this one without any idea of the theme or the contents. Despite my complete ignorance around emblems, marks, signs or other evidences of "richness", I ended my visit with a pleasant impression about the exhibition.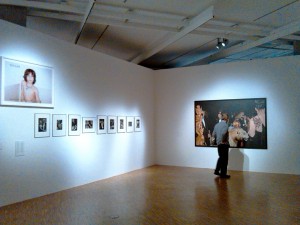 The exhibition shows with different elements – made by different artists – what can be understood as "wealth and the self-presentation practices of the super-rich in photography and the mass media", quoting their own website. As I saw it, they wanted to show what the people consider signs of richness and wealthy people. Some may think their jewels, mansions, expensive cars, yachts or even helicopters (shown through photographs) are a good sign, others may consider that luxurious parties, grotesque squandering or eccentric expensive objects may reflect what only rich people can afford, and others may think that what can be considered as "having class" can be even found in someone that knows how to wear an elegant suit (even in a poor town) or someone may even consider rich someone that just feels satisfied with his life.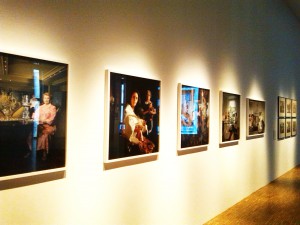 The museological elements were presented on a neutral, objective way. Nevertheless, they managed to let the observer surmise, somehow, the ridiculous or decadent side of some situations/people. I ended feeling so good with my non-rich life!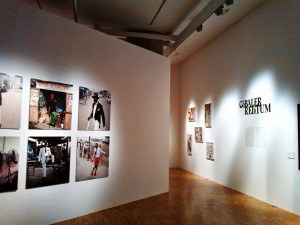 Such a variety of criteria allowed the curator of this exhibition to organise an attractive, visual and novel approach to a theme that doesn't seem interesting at all, while succeeded in giving the public an interesting moment to think, to rethink, and have a good time. The exhibition was full with people of all ages. Everybody seemed to enjoy, and to take their time in some pieces or elements.  And that is the sign of a successful exhibition: when the public enjoys, when they wonder around in calm and pay attention as if there was no world around: just oneself staring at the pieces, thinking. I have seen more people giving a quick overview to masterpieces in some of the top 5 museums than here.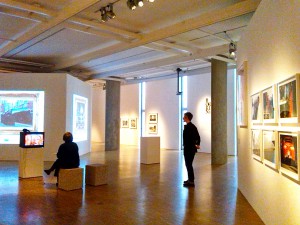 That is something I love of small museums or not ambitious exhibitions that are well thought by the staff: they achieve in making the public being absorbed in a way that no big spaces usually can, no matter the humble pieces they have, or the humble theme they present.
Museum für Kunst und Gewerbe Hamburg, Steintorplatz, 20099 Hamburg http://www.mkg-hamburg.de/en/exhibitions/archive/2015/rich-pickings.html