Once again, the Hamburger Kunsthalle has accomplished a major challenge by organising an exhibition about surrealism, but approaching from a new perspective, which is not easy with such a recurrent subject.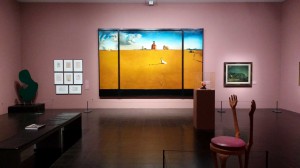 Dalí, Ernst, Miró, Magritte… shows works belonging to four renowned European art collectors, some of which have never been moved before, mainly due to their dimensions. In this way, this exhibition is a unique opportunity to see in person some very impressive masterpieces.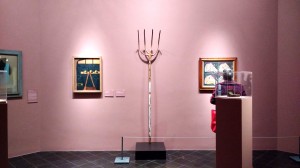 Exhibiting more than 180 pieces, including paintings, sculptures, letters, documents, among others, the reasoning behind the display is based on the intimate, very personal viewpoint towards surrealism the four collectors have.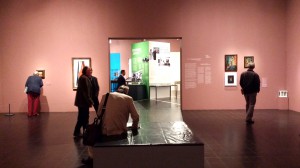 Starting with a brief exposure of the lives of each one of them, the structure of the exhibition lets the visitor understand not only why each piece was selected -in coherence to the whole collection- but also realise that some of the works wouldn't even exist without the friendship and support given to the artists by these collectors. In this way, Dalí, Ernst, Miró, Magritte… makes clear the role the private supporters had, and still have, in art and art creation, which is unfortunately despised nowadays in some circles.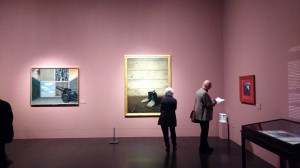 The exhibition goes beyond the Kunsthalle halls, and is supported by a series of conferences and activities, as well as an on-line game created to experience the surrealism on first hand (http://surrealistgamehk.boijmans.nl/en/).  Of course, there is also a complete catalogue including articles of notorious art historians, continuing the Hamburger Kunsthalle's tradition of editing catalogues aiming to be study material.
Hamburger Kunsthalle, Glockengießerwall 5, 20095 Hamburg http://www.hamburger-kunsthalle.de/en/exhibitions/dali-ernst-miro-magritte