Museum für Kunst und Gewerbe Hamburg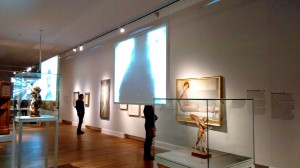 I feel ambivalent about this museum. On the one hand, I love a part of its permanent collection, I think some of their projects are highly valuable, such as offering a major part of the collection On-Line, and I respect their willingness to diversify as much as possible the themes of their temporary exhibitions. This wide scope on selecting the exhibitions' themes is much appreciated.
On the other hand, though, some exhibitions are very disappointing or lack of content (see http://culture-ant.com/war-and-propaganda-1418/ and http://culture-ant.com/fette-beute/ for two exhibitions I liked and http://culture-ant.com/tattoo for one I didn't).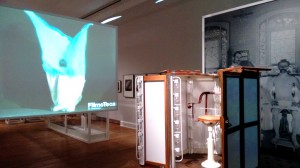 Art Nouveau. The Great Utopian Vision, was unfortunately one of the disappointing exhibitions. Although I am personally interested to this theme, or maybe because of it and my previous knowledge about it, I saw not only a very poor structure, but also a tendentious misuse of the information, the Art Nouveau movement itself, its origins, everything. I saw a politic message behind the temporary half, that was completely incoherent -and even contradictory- to the other half, based on the permanent exhibition and more accurate to the reality. I even read false information and misinterpretation of facts, for example, information of the Arts and Crafts movement and artists/manufacturers showed as if it belonged the Art Nouveau movement, just because it matched better the political message.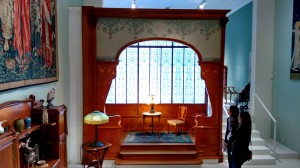 I am still sad. Such a wonderful theme, so many possibilities, so easy to make it good… and yet so wasted.
Museum für Kunst und Gewerbe Hamburg, Steintorplatz, 20099 Hamburg, Germany
http://www.mkg-hamburg.de/en/exhibitions/archive/2016/art-nouveau-the-great-utopian-vision.html