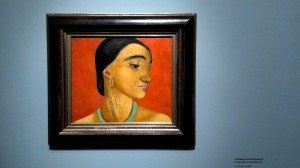 This is Anite Rée's first retrospective in a museum. It is not a coincidence that the Hamburger Kunsthalle dedicates so much efforts to develop this extensive exhibition, as the artist herself had a close relationship with this institution when alive.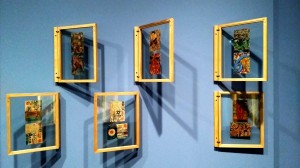 With loans from Germany, England, Switzerland and USA, around 200 artworks are displayed including paintings, drawings, watercolours and objects. Besides this cooperation gathering the oeuvres, an exhaustive research has also been made to discover the person, the woman Anita Rée was, to understand the active, conscious, mindful, confident and highly-educated artist that moved herself in different worlds. Through all these pieces, it is possible to imagine the strong yet fragile woman Rée was, as the visitor can understand the polarities or dichotomies that shaped her life. You may perceive the solid and joyful woman but also sense her susceptibility and understand the sadness and lock-up she also went through.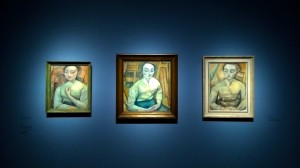 The exhibition starts making clear its intentions of going beyond the exposure of works: right from the beginning they analyse and reveal the language Rée developed, by presenting together three paintings Rée made of the same woman, a friend's housemaid. Through these paintings, the three elements that were considered important by the artist are showed: the motive is a simple, humble woman. The painting shows her in a room in her volume, let's say in 3D. And, of course, it is a portrait.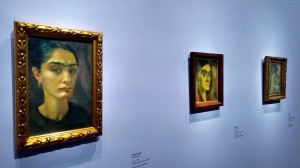 I discovered a restless artist that was continuously motivated by her questions and relations. She experimented with different techniques and motives, inspired from different scopes, just as her own life was, experiencing different paths simultaneously on her daily existence. She grew up in Hamburg as a protestant with Jew and Venezuelan origins, she lived alone an independent, she was an emancipated woman who did not fear to move and live somewhere new, but being at the same time vulnerable, for example under the Nazi threat. At the time, her lifestyle was uncommon and so is the result of her work.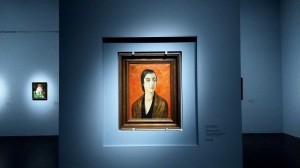 A comprehensive catalogue in German and English has also been published, which is expected to help spread this artist's work abroad. Until now, there is unfortunately a lack of information of Anita Rée available for non-German speakers.
Hamburger Kunsthalle, Glockengießerwall 5, 20095 Hamburg https://www.hamburger-kunsthalle.de/en/exhibitions/anita-ree