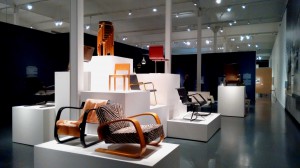 This exhibition is now opened in Madrid (until February 16th), but I saw it in Barcelone. If you are in Madrid and you like industrial design, architecture and furniture, you should try to go and you may enjoy the rest of CaixaForum as well. CaixaForum organises exhibitions that are regularly well displayed, offer a lot of information in different formats, and that really provide you with deeper knowledge of the subject they are working around.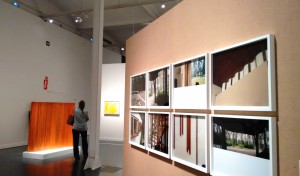 The exhibition includes a respectable number of furniture and house objects, and there are plenty of plans and documents architects may truly enjoy. But what I liked the most are the audio-visuals and videos. From the production process of the glass-vase Savoy to the famous Stool 60 and the new treatment developed for curving wooden layers, you may be delighted by watching the practically handmade manufacture of Aalto's designs.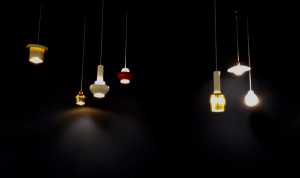 I want to make a special mention to two documents displayed, which show the discussion held within the Thonet factory about Aalto's wood curving treatment and its performance. I was wondering exactly that possible conflict when I saw the letters… absolutely interesting!
CaixaForum Barcelona, Av. Francesc Ferrer i Guàrdia, 6-8, 08038 Barcelona, Spain