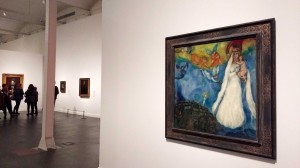 With a new approach to display 62 masterpieces that, regretfully, have not been often exhibited, is how the Thyssen- Bornemisza Museum in Madrid wanted to celebrate its 25th anniversary. That is why they named this exhibition A Thyssen never seen, as it actually includes pieces that have been almost never seen.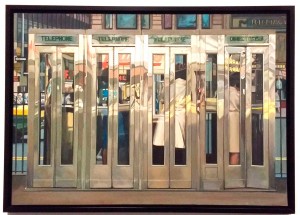 It was surely difficult to choose only 62 paintings from this large and renowned collection, so choosing masterpieces that usually stay on the stores is one brilliant idea. The next idea, to show works by artists like Rubens, Rembrandt, Canaletto, Beckmann, Cézanne, Pissarro, Picasso, Chagall and Hopper –among others- organised not in the usual chronological or style order, but grouped by 5 of the biggest motifs that stimulated the artists deserves a big THANK YOU!
The exhibition is divided on these themes:
Sacrum Mysterium: Religious paintings
Dramatis Personae: Portrait and characters
Vanitas: Destruction of the object
De Rerum Natura. Landscapes, forests, nature
Scaena Urbis. Urban labyrinths
What makes this exhibition particularly interesting is to become conscious of the different views each artist had, to notice the different elements that were more important or relevant to them, to understand what exactly, each one of them, decided to stand out as the result of their own reflection on the motif. The comparisons are absolutely enlightening.
This exhibition is opened in Barcelone only until February 5th.
CaixaForum Barcelona, Av. Francesc Ferrer i Guàrdia, 6-8, 08038 Barcelona, Spain
http://agenda.obrasocial.lacaixa.es/es/-/expo-un-thyssen-nunca-visto